Gaggia Pre 1990 Plastic Frother Sleeve (Black)
Frother sleeve Black plastic. Use For old Gaggia Models: Automatica, Baby '91, Tebe, Paros. Please note this sleeve is not a substitute for Pannarello frothers. See the diagram display before placing order.No returns accepted. Buyer pays shipping cgharges for replacement. This sleeve slides onto a non-removable lower section of the steam pipe. The O-ring seal is on the steam pipe.

. . . . . . . . . . . . . .
LIFE IS TOO SHORT FOR BAD COFFEE
GREAT IDEAS START WITH GOOD COFFEE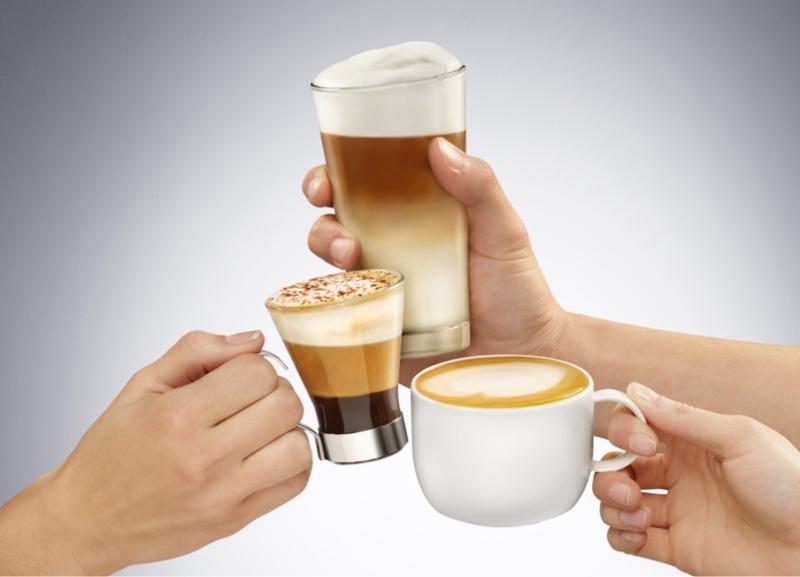 Cheers Coffees like you'd get in Italy
we offer selected best espresso machines

Saeco Xelsis One Touch model SM7684
CLICK IMAGE for Demo video
Removable & washable Brew group
XELSIS SM7684 is better than Jura Z6 & Z8.
WE DO NOT RECOMMEND OR SELL JURA MACHINES
Gamea Revo LirikaPlus

Click image of any model above & watch Demo video

CLICK HERE for details on the machines
. . . . . . . . . . . . . . . .

Fully automatic machines, work best with non-oily beans

We sell following Imported Italian espresso beans:
Lavazza Gran Espresso Blend of 100% Arabica beans in 1-Kg bags (2.2 lbs.) $10.00per lb.
Bristot Buongusto 80%Arabica & 20% Robusta blend in 1-Kg bags (2.2 lbs.) $10.00 per lb.
Miscela D'Oro Blend 80% Arabica & 20% Robusta in 1-Kg bags (2.2 lbs.) $10.00 per lb.
Manuel Aroma Bar 80% Arabica & 20% Robusta blend in 1-Kg. bags (2.2 lbs.) $10.00 per ib.
Also Fresh roasted - Kosher

16-OZ. BAGS - Order 3, Get one Bag Free
Four distinct Blends to choose from:
1- 50 50 BUZZ - 2- Espresso Bella
3- Macho Beans-& 4- Decaffienated beans
Date our beans today. Discover what you missed
Experience Fresh Coffee Nirvana. Sooo good to say NO
EXTEND FRESHNESS FOR HOME USE, PREVENT CONTACT WITH AIR & MOISTURE
PORTION BEANS FOR ONE DAY'S USE IN ZIP LOCK BAGs
STORE ZIP LOCK BAGS ANYWHERE - NEVER IN A REFRIGERATOR.
MEDIUM ROAST BEANS PREVENT CLOGGING OF THE GRINDER
DARK OILY ROAST BEANS ARE GOOD FOR COFFEE SHOPS
BECAUSE MULTIPLE BAGS ARE USED IN ONE DAY.
Have questions? E-mail inquiries. sales@partsguru.com
Popular Items
You May Also Like to Add These