IMS Precision 2 Cup Filter Basket 12/18 grams
Precision 2 cup filter basket for commercial espresso machines. Capacity 12/18 grams of ground coffee. SHAPE
BORDER: Ø 70 mm (B70)
HEIGHT: 24.5 mm
BODY: Ø 60 mm for Ø 58 mm tamper
RIDGE: external Ø 60,5 mm
SHAPE: Cylindrical with specific corner rounding
Please review the features and dimensions of the filter basket before placing an order.
This precision filter basket fits almost all commercial portafilters. Use for coffee machines such as Astoria, Bezzera, Carimali, ECM, Cimbali, Conti, Elektra, Gaggia, La San Marco, Magister, Expobar, LaPavoni, Marzocco, Nuova Simonelli, Rancilio, and Spaziale. for ELEKTRA, Victoria Arduino, Wega, Vibiemme, San Remo
FEATURES
The shape was created by I.M.S. to obtain the proper ratio between the base and height of the coffee puck in relation to capacity. The filter is cylindrical with a specific corner rounding at the base. This shape has been designed to exploit the whole coffee puck, which also facilitates drying and expulsion.
PERFORATED AREA: Ø 44 mm
area optimized in relation to the shape of the filter.
NUMBER OF HOLES: 641 Micro spacing (M)
The number and distribution of the perforations are designed to balance the delivery in relation to the height and shape of the filter and perforated area.
HOLE DIAMETER: 0.30 mm
SHAPE OF THE HOLE: CIRCULAR with CONICAL cross section.
COMPETITION PERFORATION: Relaminated and Recalibrated.
. . . . . . . . . . . . . .
For coffees you'd get in Italy, choose coffee makers from

Exclusive espresso machines imported by the Guru
Lirika Plus Bean to cup espresso machine

Gamea Revo espresso machine with Touch screen
Saeco Royal One Touch Cappuccino
& Office Coffee machines

Unparalleled quality & Performance,
Removable & washable Brew group
Easy to maintain- One year warranty
Gamea Revo LirikaPlus Royal One Touch AULIKA Office
Coffee machine

Click image of any model above & watch Demo video

CLICK HERE for details on the machines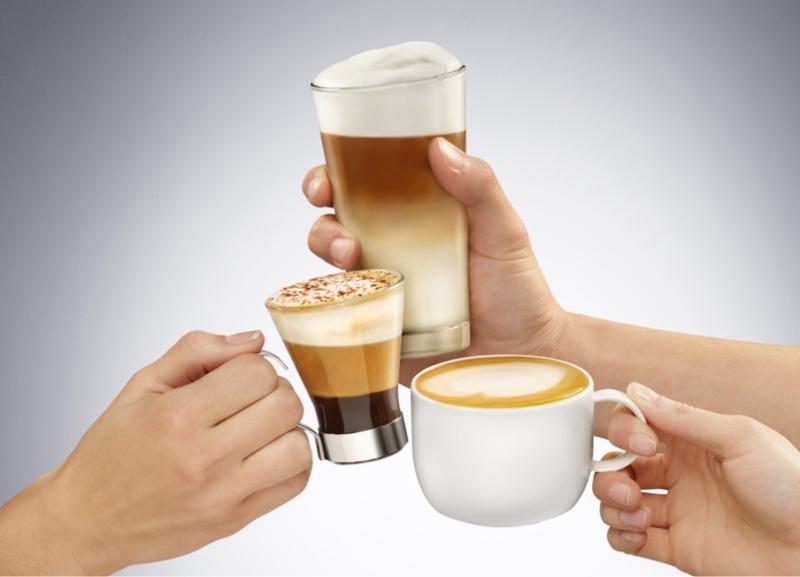 Cheers For Coffees like you'd get in Italy

Machines with solid performance, cup after cup all day long

EVOLUTION BECAME REVOLUTION
LIMITLESS CREATIVITY FOR YOUR DRINKS
. . . . . . . . . . . . . . . .
For good machine, you need better beans

50 50 BUZZ Espresso Beans
Fresh roasted - Kosher

16-OZ. BAGS - Order 3, Get one Bag Free
Four distinct Blends to choose from:
1- 50 50 BUZZ - 2- Espresso Bella - 3- Macho -& 4- Decaffienated beans
Date our beans today. Discover what you missed
Blend with 55% Arabica & 45% of finest Robusta Beans from Brazil & Costa Rica.
Experience Fresh Coffee Nirvana. Sooo good to say NO
EXTEND FRESHNESS FOR HOME USE, PREVENT CONTACT WITH AIR & MOISTURE
PORTION BEANS FOR ONE DAY'S USE IN ZIP LOCK BAGS
STORE ZIP LOCK BAGS ANYWHERE - NEVER IN A REFRIGERATOR.
MEDIUM ROAST BEANS PREVENT CLOGGING OF THE GRINDER
DARK OILY ROAST BEANS ARE GOOD FOR COFFEE SHOPS
BECAUSE MULTIPLE BAGS ARE USED IN ONE DAY.
Have questions? E-mail inquiries. sales@partsguru.com