MEROL-712ONE TOUCH Affordable One Touch Espresso
GURU'S CHOICE MEROL-712 (NEW IMPROVED GAMEA)
Fully automatic espresso machine for
convenience, consistent quality & Comfort you like.
BUY ONE FOR HOME OR AS GIFT FOR ONE YOU LOVE.
The Popular One Touch espresso MEROL ME712
ORDER ONE TODAY
FREE SHIPPING IN CONTINENTAL USA
New & improved Merol model ME-712 (1-year warranty)
Extended 5-year warranty with purchase of
a Bag of Beans each month. Non Oily Italian Espresso Beans
After sale service by 28-year experienced Techs.
Bean to cup automatic machine with Electronic Touch screen
Designed in Italy
15% fewer parts; removable Brew Group
Easy to operate, maintain & program Coffee drinks.
= = = = = = = = = = = = = = = =
Cheers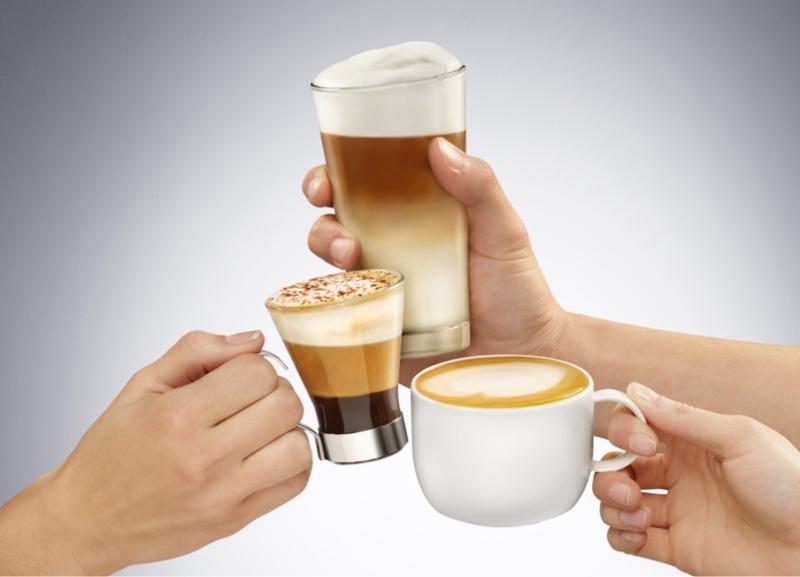 LIFE IS TOO SHORT FOR BAD COFFEE
GREAT IDEAS START WITH GOOD COFFEE
Make coffees like you'd get in Italy

Experience Coffee Nirvana with
BRISTOT BUONGUSTA 1-kilo; BUONGIORNO 1.1 lbs.
& BIO ORGANIC 1.1 lb. bag
EXTENDED 5-YEAR WARRANTY WITH PURCHASE OF MEROL 712
ONE BAG EACH MONTH FOR EXTENDED WARRANTY PERIOD
MAIN FEATURES

 



1- Touch screen Technology to operate, program & maintain. Buttons eliminated. 
2- Solenoid valves dispense water & steam. Conventional water & steam valves eliminated. 
3- Touch screen & function Icons eliminate knobs, On-Off switch & function buttons. 
4- Brew group access door for easy cleaning & maintenance. (Unlike Jura machines). 
5- Conical burr grinder feeds coffee direct into brew group. Doser mechanism eliminated. 
6- 15 Bar Pump for espresso extraction at 9 Bar. Hot coffee dispensed direct into cup. 
7- Initial warm up & rinsing in 1.5 minutes. Pre-brewing for stronger & hotter coffee. 
8- 60 minutes non-use shuts off boilers & Power board. Prevents internal parts damage. 
9- Easy Milk steaming option with straight Pannarello frother. 
10- Adjustable features: Coffee temperature 160F to 180F - 
11- Hot water temperature 190F.; 
12- Cup height 2.5" to 4.25" Coffee size adjustable from 30-ml. (1-Oz.) to 240-mm (8 Oz.).Have
Gamea Reviewed on Google:
I had my Solis 5000. I called for tech support. They provided me with free advice on fixing it to keep it running for a few more years. 13 in total. When I sent it in to them to repair they said it was not worth spending the money on a machine with so many problems. They sold me a new Gamea Revo (Re-named Merol-712) at a good price. It works great. Coffee is delicious and it takes grounds as well as beans. I can control temp. Grind, time, Even a built in timer so I don't have to plug it in to a wall timer. I love it. They are honest and tried to keep my old machine working until it couldn't any more. Honestly I should have gotten the Gamea sooner.
Have more questions? Email to sales@partsguru.com