Saeco Royal One Touch Cappuccino Machine 115V
Super-automatic One Touch Cappuccino Anthracite machine 115V. Brews 7 coffee varieties. Coffee machine that meets and exceeds the expectations. Easy to set-up & Operate.
Saeco Home model that satisfies the love for coffee
Unrivalled Performance & convenience
Removable & Washable brew group

Easy to maintain - One year warranty
Coffees like you'd get in Italy
. . . . . . . . . . . . . . .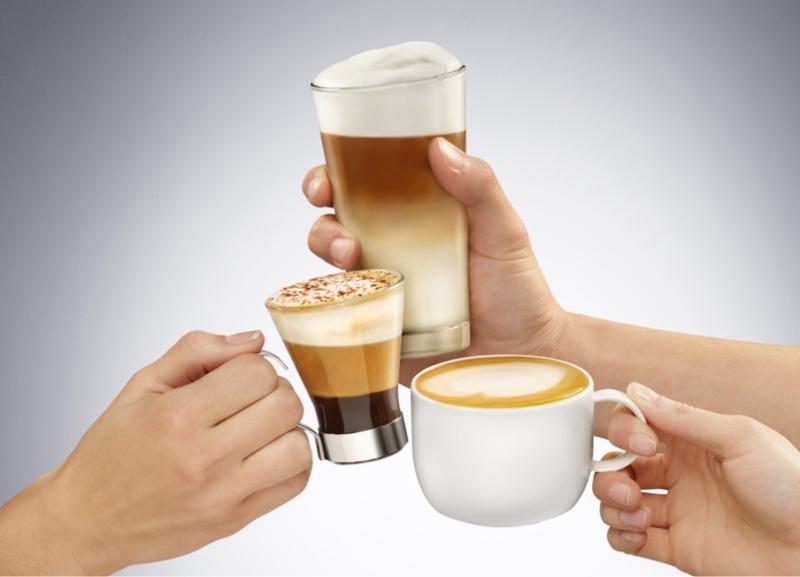 .Program the machine for the following coffee drinks:
ESPESSO-LONG COFFEE-AMERICAN COFFEE-CAPPUCCINO-LATTE MACCHIATO-WHITE MILK-TEA
Standard features include:
1- Removable Brew group can be cleaned in no time.
2- Bean hopper capacity: 1.7-lb. beans. .
3- .Removable 1.5 liter water tank with lift handle, for easy refill.
4- Pinless wonder Cappuccinatore auto frother. Steams & froths Milk from any Milk container, directly into cup.
4- Cup height adjustment from 2 to 8 inches. Pre-Ground Option to use different Beans.
5- Pre-brewing pause for strong aroma, customized to your taste.
6- Automatic rinsing cycle each time power is turned on or when machine goes itno stand by.

7- User-friendly Interface for detailed programming & guidance
8- Programmable Espresso Ristretto, Espresso Lungo, American coffee, Latte Machiatto, Cafe Latte,
9- Option for using pre-ground coffee different from what is in the bean hopper.
10- Parts and after sale service, is availabile. 11- Hardness testing strip included with the machine to program Descaling reminders.
Warranty: One year manufacturer's warranty for electrical parts and labor.
Solid performance, cup after cup all day long

BEST DEAL MODEL ON THE INTERNET.
Have questions? E-mail inquiry to sales@partsguru.com