Water softener Cartridge (water tank w/out valve)
Cation exchange resin. Water softner chemical for pour-over tank model semi automatic espresso machines. One cartridge good for 1000 shots of espresso. Connect the cartridge spout (nozzle) to the end of water intake tube and leave submerged in the water tank. Water feed from the tank will pass through the cartridge and the activated grains in the cartridge will remove the minerals from water before it enters the machine pump. Use for all semiautomatic models. of Expobar, Brewtus, ECM Barista, Office, Saeco semiautomatic models SIN006, Espresso classico, Via Veneto, Magic Cappuccino, Rio Profi, Aroma, Athena, Grancrema, Super Idea & more, Gaggia semiautomatic Baby, Coffee, Classic, Tebe, Paros, LaPavoni Pisa, Espresso, Rancilio Silvia, Giotto, Bricoletta, Stella, Oscar, and any other semi automatic home espresso water tank models.
Before installation, descale the machine to completely remove the previous Calcium deposits that may be in the system. Use Best descaler DSC-6x2 to ensure that previous deposits of Calcium sediment is removed. It may need more than one descaling cycles to remove previous accumulated deposits. Timely replacement of cartridge is important.
. . . . . . . . . . . . . .
LIFE IS TOO SHORT FOR BAD COFFEE
GREAT IDEAS START WITH GOOD COFFEE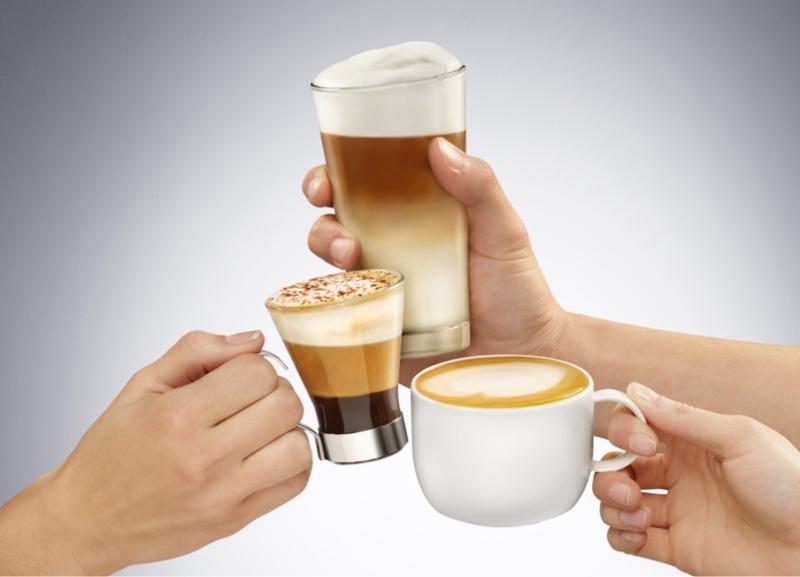 Cheers Coffees like you'd get in Italy
we offer selected best espresso machines

Saeco Xelsis One Touch model SM7684
CLICK IMAGE for Demo video
Removable & washable Brew group
XELSIS SM7684 is better than Jura Z6 & Z8.
WE DO NOT RECOMMEND OR SELL JURA MACHINES
Gamea Revo LirikaPlus

Click image of any model above & watch Demo video

CLICK HERE for details on the machines
. . . . . . . . . . . . . . . .

Fully automatic machines, work best with non-oily beans

We sell following Imported Italian espresso beans:
Lavazza Gran Espresso Blend of 100% Arabica beans in 1-Kg bags (2.2 lbs.) $10.00per lb.
Bristot Buongusto 80%Arabica & 20% Robusta blend in 1-Kg bags (2.2 lbs.) $10.00 per lb.
Miscela D'Oro Blend 80% Arabica & 20% Robusta in 1-Kg bags (2.2 lbs.) $10.00 per lb.
Manuel Aroma Bar 80% Arabica & 20% Robusta blend in 1-Kg. bags (2.2 lbs.) $10.00 per ib.
Also Fresh roasted - Kosher

16-OZ. BAGS - Order 3, Get one Bag Free
Four distinct Blends to choose from:
1- 50 50 BUZZ - 2- Espresso Bella
3- Macho Beans-& 4- Decaffienated beans
Date our beans today. Discover what you missed
Experience Fresh Coffee Nirvana. Sooo good to say NO
EXTEND FRESHNESS FOR HOME USE, PREVENT CONTACT WITH AIR & MOISTURE
PORTION BEANS FOR ONE DAY'S USE IN ZIP LOCK BAGs
STORE ZIP LOCK BAGS ANYWHERE - NEVER IN A REFRIGERATOR.
MEDIUM ROAST BEANS PREVENT CLOGGING OF THE GRINDER
DARK OILY ROAST BEANS ARE GOOD FOR COFFEE SHOPS
BECAUSE MULTIPLE BAGS ARE USED IN ONE DAY.
Have questions? E-mail inquiries. sales@partsguru.com